Hi! I'm Donna and I'm so glad you joined me here. If we're going to be friends (and I hope we are!) we'll need to know a little bit about each other. I'll go first.

I was born in a small town in eastern Tennessee, but when Dad was offered a football coaching position at Vanderbilt, our family moved to Nashville, where I spent much of my childhood. The summer before middle school our family moved to Oklahoma, and during high school, Dad's coaching position led us to southern California. This is important to know, because while the California girl in me loves a great beach day, the southern girl in me loves a great biscuit.
At the age of five a Sunday School teacher told me if I wanted to go to heaven I had to ask Jesus to forgive my sins, and come into my heart. I folded my chubby little hands, bowed my head, and asked Jesus into my heart. Every. Single. Night. I figured I'd rather err on the side of caution when it came to heaven. I was never a big risk taker.
All this halted, though, when I began having doubts about God. Thoughts like, "How can you know God exists?" "What if it's all just a bunch of stories to make people feel good?" These questions turned out to be the best thing that ever happened to me. They spurred me to seek answers, and, in the end, find my own faith.
I attended UCLA where I met my husband, JP. Three decades later, I still think he's the cutest boyfriend a girl could have. After graduating from UCLA, JP and I got married, and I joined the staff of a mission's organization called CRU (JP was already on staff with CRU). Pastoral work followed, along with the birth of our three children. We planted our current church—Crossline Church in Laguna Hills, CA—in 2005.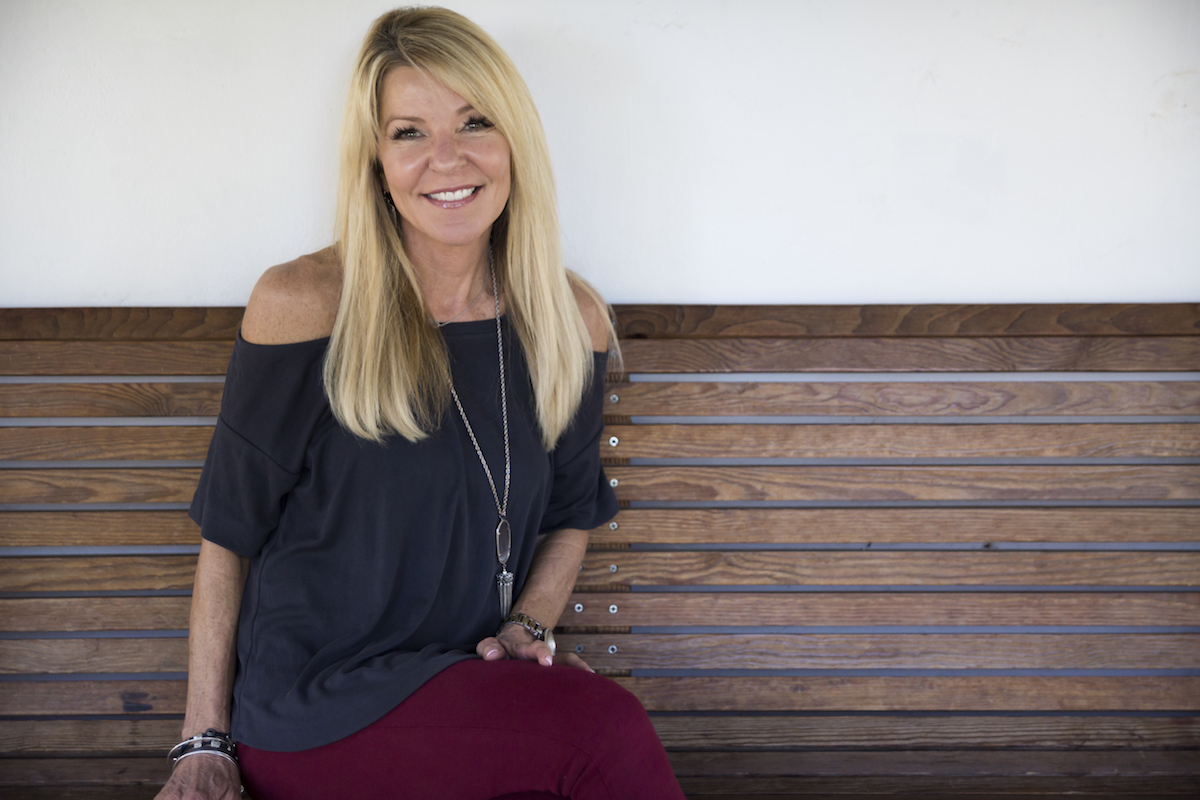 Several years ago I was asked to speak each week at a women's Bible study designed for women who were new to Bible. Many didn't even own a Bible—only a few had ever read one. I said "yes", but privately wondered if anyone would come. 75 women came weekly the first year. 150 the second. Nearly 300 came the third. I learned a few big lessons teaching this study: first, we women are all pretty much the same. We want a safe place to kick off our shoes (in theory, if not in practice) and just plain 'ole be ourselves. We want to ask our questions without being made to feel stupid for not having everything all figured out. And we want real, honest-to-goodness answers to those questions.
This experience ignited a deep passion to equip women to know, love, and obey God in real, everyday life. I want to know, love, and follow God this way myself.
Christians know they should follow God; I try to show them how. At least, that's my heart.
I wrote a book, then another book, a couple of Bible studies, and as my kids grew, I traveled more, speaking to women across the country. But behind the scenes, I'm just a girl who loves God and her family. I am mom to three funny, wiser-than-I-ever-was-at-their-age, kids—a son, Taylor, and two daughters, Kylie and Ashton. Our two oldest are newlyweds; our family of five has grown to seven. I love to read and travel, and I'm a sucker for a really cute pair of shoes. At home, you'll find me sipping a good cup of coffee, working out at the gym (yes…I'm one of those people) or struggling to keep our garage clean enough to park in. You might even find me chatting with one of my kids, whose likely sitting on my kitchen counter.
So that's my story. But I'd really like your story to intersect with mine. I want this space to be an encouraging place you can find the wisdom you need, for the life you want. Because really, the only kind of wisdom that helps, is wisdom that is shared.