Because You Want to Radiate, Don't You?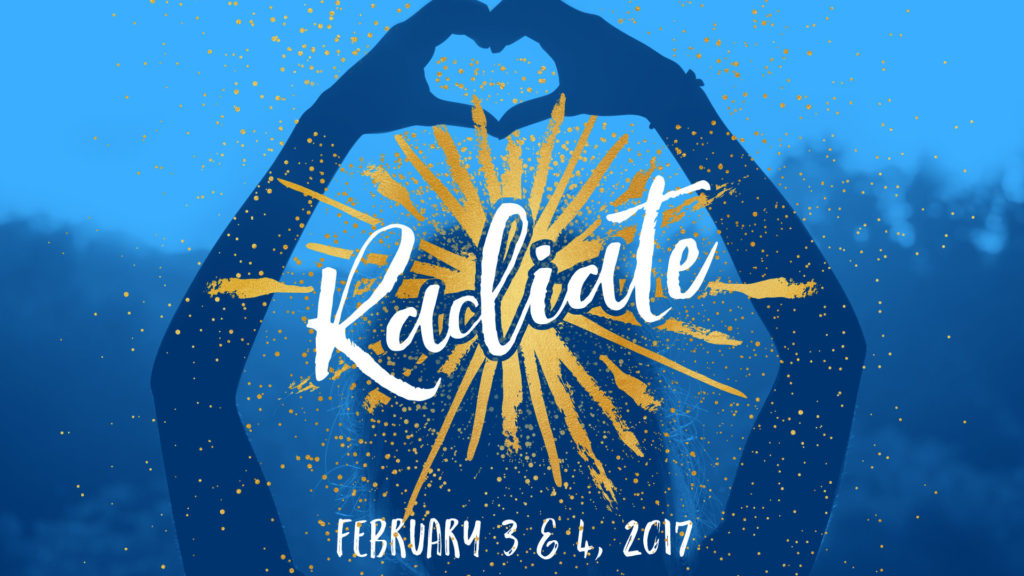 Is anyone else out there about to lose their mind listening to all the voices screaming for attention in the current political climate?
Let me be clear: Dialogue is important. But dialogue is more than words. It's also about what tone we communicate as we are communicating.
All this has me thinking about our upcoming women's conference at my home church—Crossline Community. Months ago we titled the conference "RADIATE".
Now, more than ever, I want to radiate Christ.
Here's a peak at what I wrote long before I knew how much radiating the love of Jesus would be so vital in my world. And in yours:
"You've seen her. She may be twenty-five or forty-five or seventy-five but something about her makes you wonder,
what's different about her?
 And then it dawns on you.
She radiates.
It's not her circumstances. It's not her intellect. It's not her looks. It's something deeper; she radiates from the inside out. You notice how her radiance affects those around her.
And something deep inside you want to radiate, too."
I want to be that woman. The one who radiates. The gal who oozes joy and love and kindness. Even if other's don't. I'll readily admit, I am not there yet.
But I want to be.
Honestly to goodness, I want my husband and my children and my friends and my neighbors to think "that girl radiates".
Don't you?
If you're in southern California, you can join me this Friday evening (6:30-10:00pm) and Saturday (8:00am-1:00pm), Feb 3 &4 at Crossline Church in Laguna Hills. Nationally known speaker, Bible study author and songwriter, Kelly Minter, is our guest.
She totally rocks.
You'll bask in the light of God's love, lighten up by laughing with women just like you, and receive the light of God's Word to direct your path.
You'll walk away…
Equipped.
Encouraged.
Restored.
Renewed.
This event might be exactly what you need. Because every woman can—and should—radiate. Including you.
To register go to www.crosslinechurch.com.
More than a Bible teacher, Donna is a self-described Bible explainer. A colorful storyteller who combines Biblical truth with real-life anecdotes, her messages not only help listeners understand God's Word, but most important, grasp how to live it out in real life.