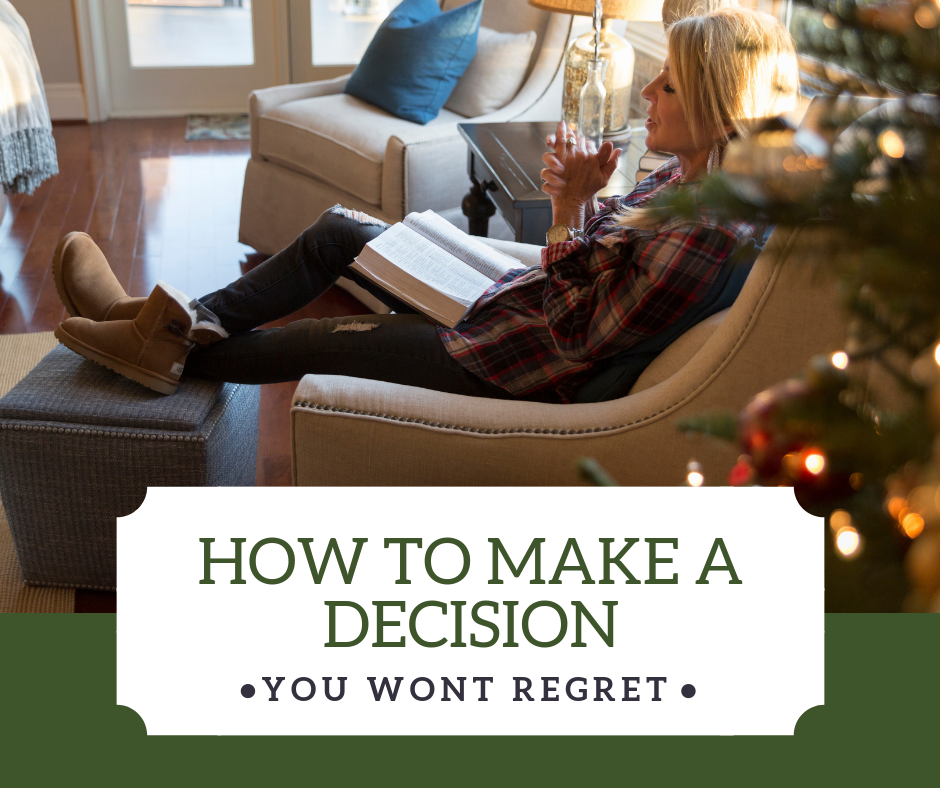 How to Make a Decision You Won't Regret: 5 Things You Need to Know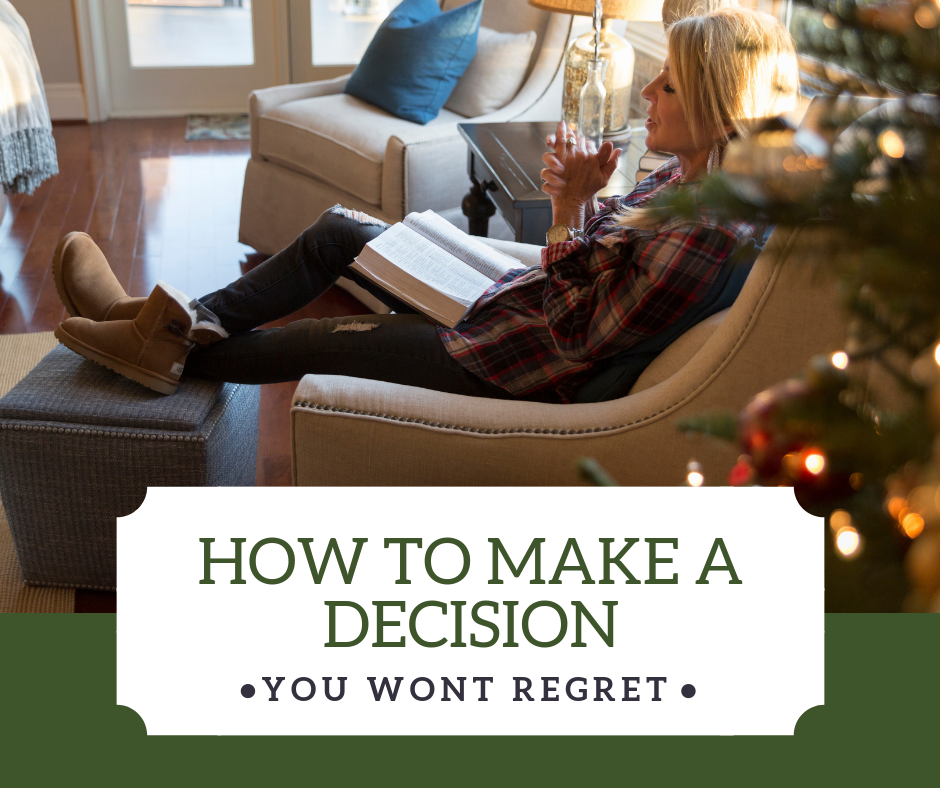 This is the second in a two-part series answering the question "How can I know what God wants me to do?" You'll be able to apply the principles to virtually every area of your life. Today I  highlight the specific steps we need to take to discern God's will. I'm praying God uses these words to speak directly into your life circumstances, and your specific need for wisdom.
I hadn't seen her in months, and I missed her. We spent nearly an hour catching up, laughing in a way only dear friends do. But then the conversation turned serious. My friend leaned across the table and opened her heart: "I've thought about the situation from every angle, but I'm still not sure what to do. I guess I'm just trying to make sure I don't make a decision I'll regret. And, can I be honest? The whole process of figuring out God's will feels exhausting."
I totally understood her dilemma. I've been there myself. Truth be told, I have several friends who could echo her sentiments. Maybe you can, too. Big decisions bring big emotions. Fear and confusion top the list.
So the question looms….
How do I make a decision I won't regret?
How do I determine God's plan when the options seem equally compelling. Or worse — when the options seem equally confusing?
Last week, I discussed the first and most important filter to discern God's will. If you missed it, you can read it here. 
In the hopes of clarifying how to discern God's best for our lives, I've compiled a list of 5 essentials for making a wise decision, one you won't regret. Trust me, I need these principles as much as you do!
1. Pray for wisdom
I'm always surprised that more people don't ask God for wisdom first. Listen, if you knew you had access to someone who knows the future, and all possible contingencies, wouldn't you ask for that person's advice?  Of course you would!  Through prayer you have access to the God who knows all things, and knows you better than you know yourself.  He wants you to ask Him for wisdom.  Even better, He promises that if you ask for wisdom, He'll give it.
 "If any of you lacks wisdom, you should ask God, who gives generously… and it will be given to you."  James 1:5
2. Determine to do whatever God reveals
JP and I sat perched at our kitchen island the day he said something that forever changed my perspective on decision making and the will of God:
"Life is so much easier if you first determine you will do whatever God wants you to do, because then it just comes down to figuring out God's best. Otherwise, you must figure out God's plan, and then determine if you're going to follow it. That's two decisions, rather than one."
The ability to discern God's will for our life is largely determined by our commitment to follow His plan for our life. This means we need to seek direction from God's Word, and commit ahead of time to follow it. No matter what.
It's easy to think, "God, show me your will, then I'll decide if I want to do it". It's even easier to move forward praying,  God, this is what I'm going to do, so bless it. But here's the problem: Neither puts us in a position to truly discern God's will. Both attitudes mean I'm clinging to control.
Do you want to know God's will? Determine now to obey whatever He reveals then.
"Therefore, I urge you, brothers and sisters, in view of God's mercy, to offer your bodies as a living sacrifice, holy and pleasing to God—this is your true and proper worship. Do not conform to the pattern of this world, but be transformed by the renewing of your mind. Then you will be able to test and approve what God's will is—his good, pleasing and perfect will." Romans 12:1-2
3. Get as much information as possible – the good, the bad, and the ugly
Good decisions come from good advice. Sometimes, though we filter advice through the grid of what we want to hear, rather than the whole truth. The biggest career mistake I ever made came because I did precisely this. I surrounded myself with people who told me what I wanted to hear, rather than what I needed to hear. I learned the hard way to explore options from all angles.
How can you know if you're filtering advice based on what you want to hear vs. what you need to hear? 
When someone you trust offers advice contrary to what you want to hear, listen to see if the words "Yes, but…"come out of your mouth. These two words can be a sign that you've already made up your mind without considering all the facts.
"Plans fail for lack of counsel, but with many advisers they succeed." Proverbs 15:22
4. Go with your Spirit-filled instinct
Many decisions—most, in fact—are not ones where we must decide right over wrong, but rather a good choice over the best choice. These are the tricky ones. They are also the decisions that can paralyze us into inaction, or drive us to move forward without considering God. 
I mean, does God really care where my kids go to school? Or if I take this job, or that job? Or if we buy the house on Main Street, or the one on Elm Street? And if God does care (spoiler alert: He does), but the answer still seems vague, should I wait until everything is crystal clear? 
Let me share with you a verse I shared with my daughter, Kylie, when she faced a big decision a few years ago.  It's become of her favorites…
"The Lord directs the steps of the godly.
He delights in every detail of their lives.
Though they stumble, they will never fall,
for the Lord holds them by the hand." Psalm 37:22-23 NLT
God cares about the details. God cares about your details.  If it's important to you, it's important to Him.
So, if you 1) seek God and 2)desire to please Him, do whatever seems best, trusting that He directs your steps. If you accidentally end up going the wrong direction, He's big enough to lead you in the right one.
5. Never make a decision based on emotion 
If you're feeling emotional, hormonal, exhausted, or stressed, give your decision a day or two to settle. Bad decisions are almost always born out of emotional reactions rather than thoughtful actions.
Never make a decision today that a good night's sleep might make you regret tomorrow.
"Wise people think before they act" Proverbs 13:16a
So, what big decision do you have in your life? How can these principles help guide you?
Here's a prayer I prayed for myself as I considered a decision this morning. Maybe it will help you, too…
Lord,
I need Your wisdom. Thank you that You want to give it to me. What an awesome privilege to be able to ask You for guidance, and know that in your timing, You will show me what to do. I commit to follow however You lead. Guide me through Your Word, through wise advice of godly people, and through divine circumstances–ones that only You can orchestrate. Thank you, God, that you delight in every detail of my life, and that as I walk through life, You hold my hand.
Amen.
If you're facing a big decision, let me know by leaving a comment below. I would love to pray for you. 
You are loved…
Donna
P.S. Are you looking for a unique Christmas gift this year? How about something that will bring peace to your loved ones schedules and their souls? One of my favorite gifts this year is the 2019 Anchored Press Devotional Planner. It's a Christian Planner filled with Bible verses and devotions and I even wrote a devotion in the Weekly version! Anchored Press is offering you 20% off your order through December 18th, just enter code ANCHORED52 at checkout.
P.S.S. Do you have a loved one who could benefit from a easy-to-read guide to seeking God? My book SEEK makes the perfect gift or stocking stuffer. And if you have a teen or young adult in your life, they'll especially love it! You can find it here.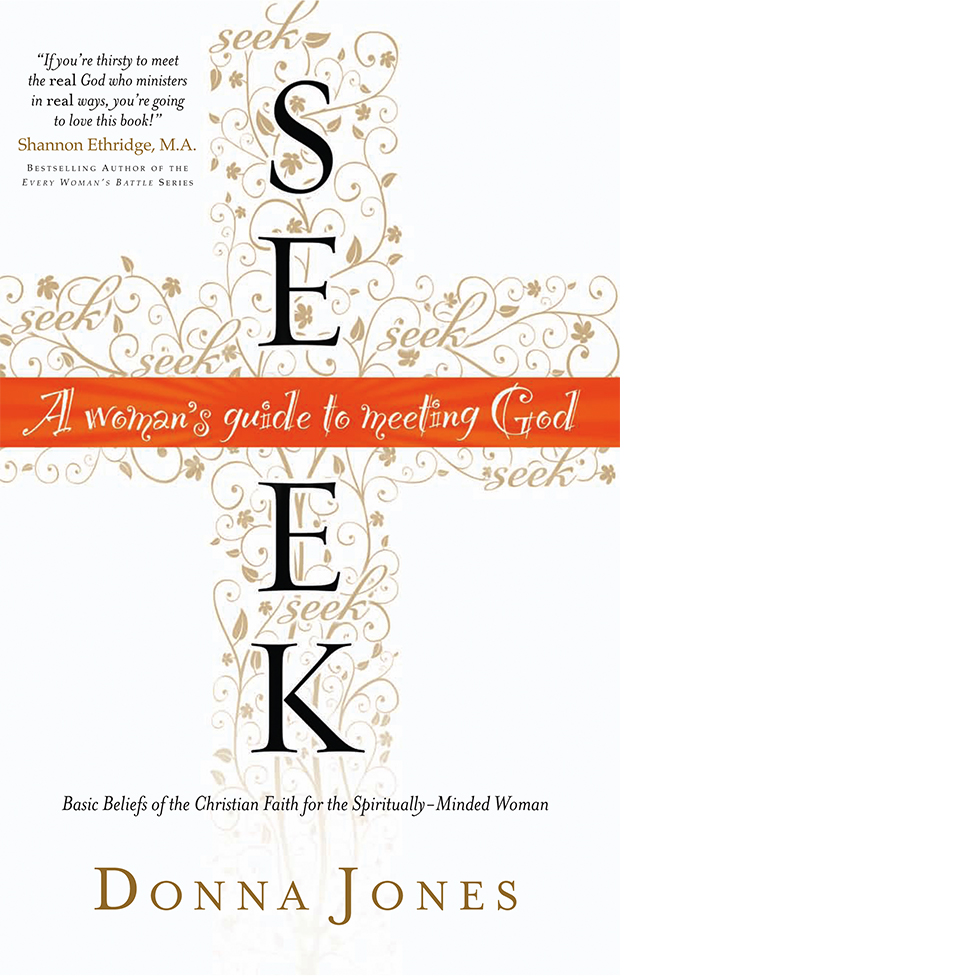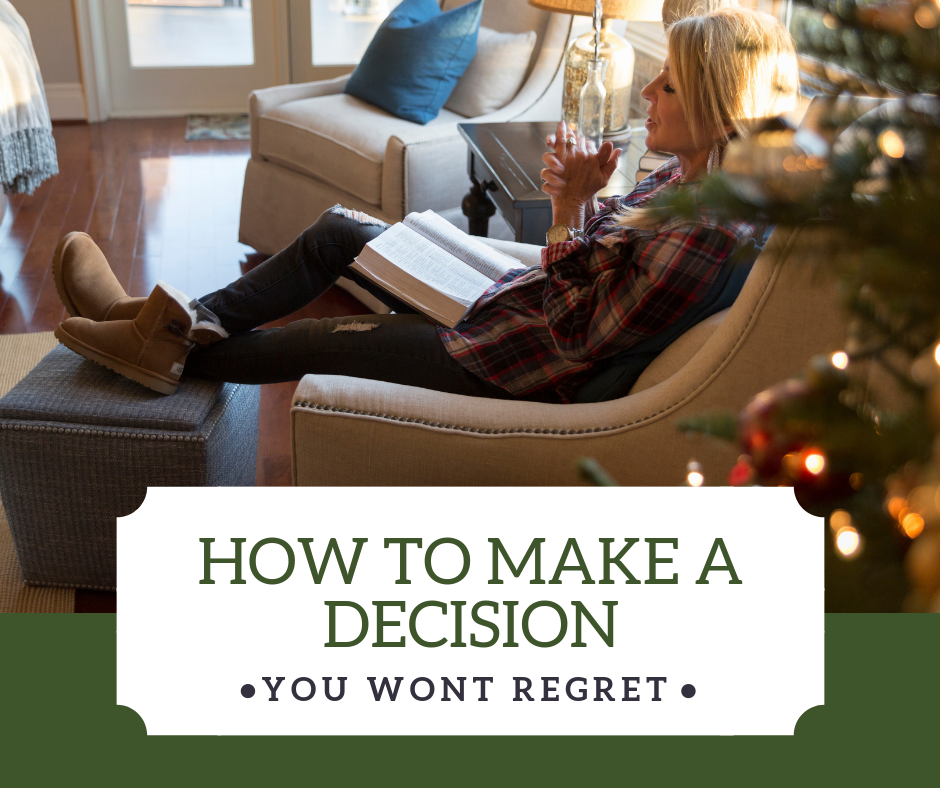 More than a Bible teacher, Donna is a self-described Bible explainer. A colorful storyteller who combines Biblical truth with real-life anecdotes, her messages not only help listeners understand God's Word, but most important, grasp how to live it out in real life.