What's Stopping You (yeah, you) from Reaching Your God-Given Potential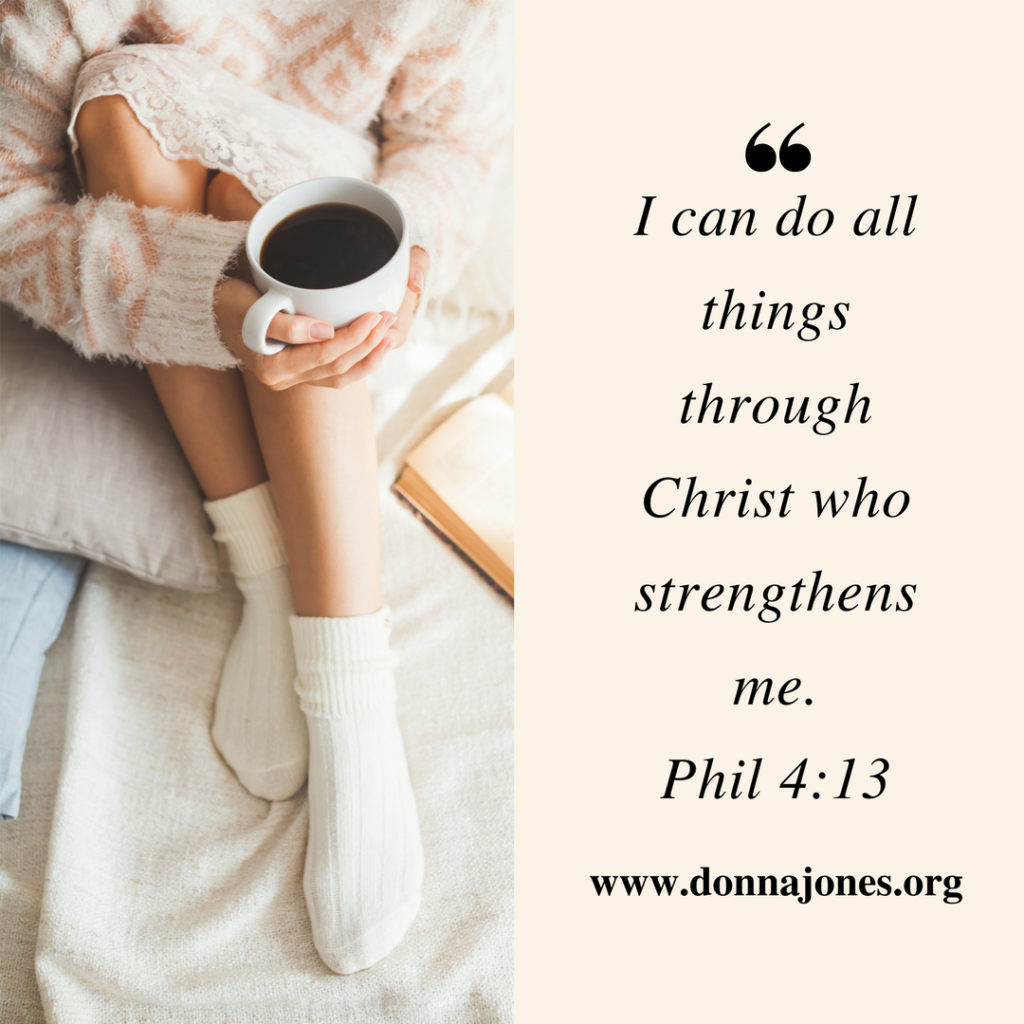 What keeps you from reaching your God-given potential?
I'll bet it's the same thing that keeps me, and other women you know, from reaching theirs.
A few months ago I spoke at a conference where women were given the opportunity to nail doubts, fears and concerns to a cross. I was one of the last to approach. Over and over I saw the same words: "I'm not a good enough…".
I'm not a good enough mom.
I'm not a good enough Christian.
I'm not a good enough wife.
I'm not a good enough person.
The truth is, none of us are good enough—that's why we desperately need Jesus. But these "I'm not good enough" words were written by Christian women; women who've been made adequate not by being good enough, but by God, who is enough.
Yet the notion of self-doubt and inadequacy robbed these women—and me, too at times—from a life of joy. It diminished their passion and stopped them from reaching their potential.
It's a short walk from "I'm not" to "I can't".
Click To Tweet
Last week I blogged about how to raise a confident child. Even as I wrote, I knew the topic had to be explored further, but this time on an adult level. A phrase an event coordinator for a women's retreat I spoke for a few months back kept replaying in my mind: Godfidence.
She said she had Godfidence.
I laughed when she used the phrase—I'd never heard it before—but loved it immediately.
People who possess Godfidence don't depend solely on their own ability, or even on ideal circumstances. But rather, their confidence is in the character of God.
Godfidence comes from believing God is good, God works all things for our good, and God is good at being God.
Godfidence is better than confidence. Why? Because none of us can be confident at all times, in all things.
But God can. God is.
Sometimes a little lack of self-confidence (read: humility) is healthy. Because when I think I'm enough, I won't think of God enough.
But here's the wild part: the more I grow in my Godfidence, the more I grow in my confidence.
Consider Caleb and Joshua. Twelve spies from the children of Israel were sent out to assess the Promised Land. The report came back from ten of the spies: the land is good, but the people are huge. We looked like grasshoppers in our own eyes. We can't do it.
The ten had no Godfidence, so they had no confidence.
But here's what Caleb and Joshua said: "The land we passed through and explored is exceedingly good. If the Lord is pleased with us, he will lead us into that land, a land flowing with milk and honey, and will give it to us. Only do not rebel against the Lord. And do not be afraid of the people of the land, because we will devour them. Their protection is gone, but the Lord is with us. Do not be afraid of them." (Numbers 14:8-9)
Do you see it? Godfidence leads to confidence.
Essentially, their Godfidence expressed itself  like this: He can do it, so we can do it.
So what if you, like me, sometimes struggle with confidence? What if you find yourself in the trap of "I can't, so I don't"? What if "I'm not good enough" thoughts fill your mind on the inside, even as you try to present an "I've got it all together" persona on the outside?
Develop Godfidence and you'll automatically develop confidence.
God wants you to be confident—confident in His ability, and as a result, confident in yours. It's time to stop saying "I'm not", therefore "I can't".
Your God-given destiny depends on it.
If you need a little help developing your Godfidence, read the verses below for help. You might even pick one to memorize. Put it into practice and watch your Godfidence, and your confidence, grow.
I can do all things through him who strengthens me.
Therefore do not throw away your confidence, which has a great reward. For you have need of endurance, so that when you have done the will of God you may receive what is promised.
So we can confidently say, "The Lord is my helper; I will not fear; what can man do to me?"
Though an army encamp against me, my heart shall not fear; though war arise against me, yet I will be confident.
But he said to me, "My grace is sufficient for you, for my power is made perfect in weakness." Therefore I will boast all the more gladly of my weaknesses, so that the power of Christ may rest upon me.
Let us then with confidence draw near to the throne of grace, that we may receive mercy and find grace to help in time of need.
For the Lord will be your confidence and will keep your foot from being caught.
Fear not, for I am with you; be not dismayed, for I am your God; I will strengthen you, I will help you, I will uphold you with my righteous right hand.
More than a Bible teacher, Donna is a self-described Bible explainer. A colorful storyteller who combines Biblical truth with real-life anecdotes, her messages not only help listeners understand God's Word, but most important, grasp how to live it out in real life.