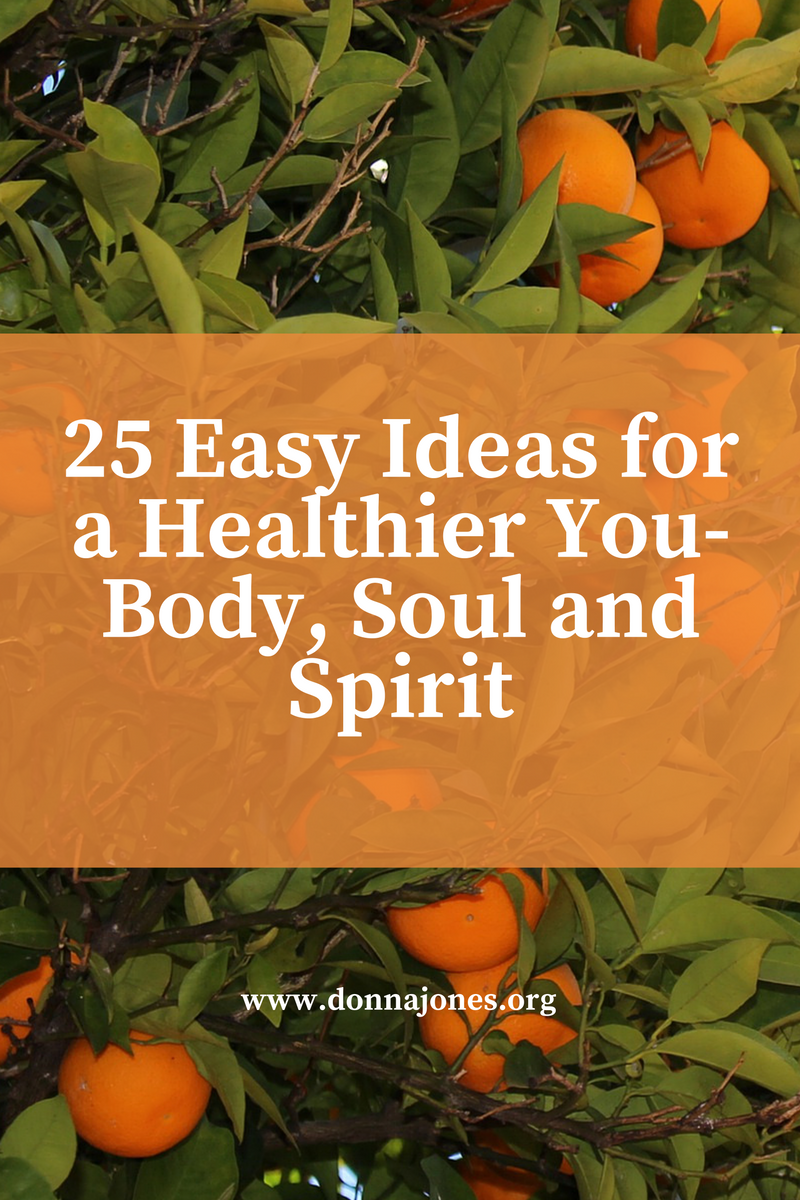 When the New Year Brings in Old Stuff: How to Get Healthy Anyway
It's January. And you know what that means: Resolutions and goals. A new start for the new year.
Or not.
At least not if you're me.
So far we've had:
4 holes in our ceiling from a leak we still can't locate with certainty.
3 Emergency Room visits (two for me, one for my mother-in-law)
2 cases of the stomach flu (JP got his round of the flu while waiting with me in the ER, as his mom lay four floors above us in the cardiac unit. My poor husband ended up puking his guts out in a hospital bathroom. Lovely. And oh so germ free.)
1 mother-in-law admitted to the hospital for two days.
It's only January 6th, people.
I must admit I laugh at advertising assuring me "2017 will be your best year yet!"  How do they know?
No one asks for crazy or hard.  Still, sometimes crazy hard is what we get. Sometimes the new year brings in old stuff.
And yet, despite having my life (our life) look like an episode of Twilight Zone, something in me hopes the advertisers are right. Maybe 2017 could be our best year yet…if we can ever get healthy.
Three visits to the ER in one week got me thinking: The best place to be when you're unhealthy is a place where you can be made well.
Sometimes that "place" is a physical one, like a hospital, but sometimes it's an emotional place of seeking health, or a spiritual place of seeking health, or a relational place of seeking health. God made us complex people. We are body, soul and spirit. To be fully alive and fully healthy all three need to function well.  If I'm sick in one area if affects the others.
As I'm learning first hand this year, I can't control everything.
But I can control some things.
Below I've listed 25 (easy!!) ways to get healthy physically, emotionally and spiritually this year. None will take more than five minutes (except numbers six and seven).
You may not be into complicated resolutions and goal charts but you can–and should–give yourself five minutes to be stronger, wiser and more healthy in body, soul and spirit.
Trust me, you don't want to wait for an emergency to tend to your spiritual, emotional, physical or relational health.
And if you'd like a little more help getting healthy, I'll be leading a three-week Bible Study I wrote called "Get Healthy" starting the week of January 9th (and yes, the Bible Study was named "Get Healthy" before our health debacles. Just too weird to be an accident, don't you think?) If you live in southern California, you can join me live at Crossline Church in Laguna Hills on Monday nights and Thursday mornings.  If you're too far to join us live, you can access the Bible study and videos free (yes, free!!!) at www.crosslinechurch.com/women. We'll be diving into real life issues that affect our emotional, spiritual and physical health; issues like contentment, priorities, and our words.
So, here's to a new year and a new, emotionally, physically and spiritually healthy YOU. And a heartfelt wish that this year is your healthiest yet.
Read one chapter of the Bible. If you don't know where to start, read the Gospel of John, which is the story of Jesus.
Write down 3 things that went right today. Tell God "Thank you".
Play (nothing keeps you young and healthy like play!) Dance in the kitchen, play in the snow or splash in a rain puddle.
De-clutter one thing: a drawer, your desk, the junk mail that piled up over the holidays.
Pray for every person in your family.
Take a nap.
Exercise.
Drink water instead of soda, iced-tea or alcohol.
Release a grudge.
Read a Psalm
Don't buy anything you don't love.
Eat veggies. Roast them with a little olive oil and kosher salt for extra flavor (my favorite!)
Tell someone what you like about them.
Memorize a Bible verse
Express yourself with confidence and kindness.
Make a list of unbelieving family members, friends and neighbors. Pray for each by name.
Resolve a conflict.
Talk to God out loud.
Don't complain for 24 hours.
Ditch social media for the day.
Be present. Focus on the person or the task in front of you.
Pay off debt.
Meet a friend for coffee or lunch.  Preferably, one who encourages you and makes you laugh.
Sing a praise song out loud.
Finish the task you've been putting off.