For Every Mom Who Has to Let Go
It's mid-August and for many of us that means a transition for our kids–and, by default, for us. Maybe you're sending a child off to college. Maybe you're launching a child into adulthood. Maybe your baby is going to pre-school, or middle-school, or high school.
For a mom, their transition is your transition.
This afternoon I stumbled on a post I wrote several years ago. It made me cry.
But it also helped ease the anxiety transitions bring. I know it will help you, too. So grab a tissue and enjoy!
August, 2011: He's off.
This morning our family drove Taylor to the airport, said our good-byes, and watched our son walk though the airport doors to spend a year in El Salvador.
One.
Whole.
Year.
Last night he slept soundly in the bed that's been his since childhood. Tonight he sleeps far away from the comforts and familiarity of home. But he is just where he is supposed to be.  And strangely, I'm OK.  Because I know the safest place to be is not in the warm surroundings I've tried to create for my family. No, the safest place to be is snack dab in the middle of God's will.
Earlier this week we took the kids to Lake Arrowhead – a favorite spot we've been visiting at least twice a year since Taylor was born. This time we borrowed two wave runners to bring along. Since we have a family of five,  I rode with Taylor. With his mom on board he drove cautiously–not because of his preference, mind you–but because he knows that's the way I like things. Safe. Secure. Only just enough bumps to make things interesting.
After a few laps around the lake I motioned for him to take me back to shore. I loosened my grip around my broad-shouldered boy and hopped off. Why? Because I wanted him to navigate the waters the way he wanted, not the way I wanted. I wanted him to fly over the breaks. To soar over the water. To go where he wanted to go as fast as he wanted to go. And you just can't do that with your mom holding you tightly.
Today it dawned on me that our experience on the lake – Taylor's and mine – is not unlike our experience as parent and child.  If you want your child to soar, you have to let go. 
Fear based parenting is no way to raise a child. No, wait. Fear based parenting is no way to raise an adult. So whether it's kindergarten or camp, dating or driving, eventually we must loosen our grip and let our child venture beyond our reach.
And so today I let go.
Because with all my heart I want that boy to soar.
Sons are a heritage from the LORD,
children a reward from him.
  Like arrows in the hands of a warrior
are sons born in one's youth.
Psalm 127:2-4
If you want your child to soar, you have to let go. Click To Tweet
Since I originally wrote this post, we've experienced other transitions, too. Last summer this boy of mine became a husband. The take away?
Love your children well while they are under your roof, and they will love others well when they are not.
Love your child well when he is under your roof, and he'll love others well when he is not. Click To Tweet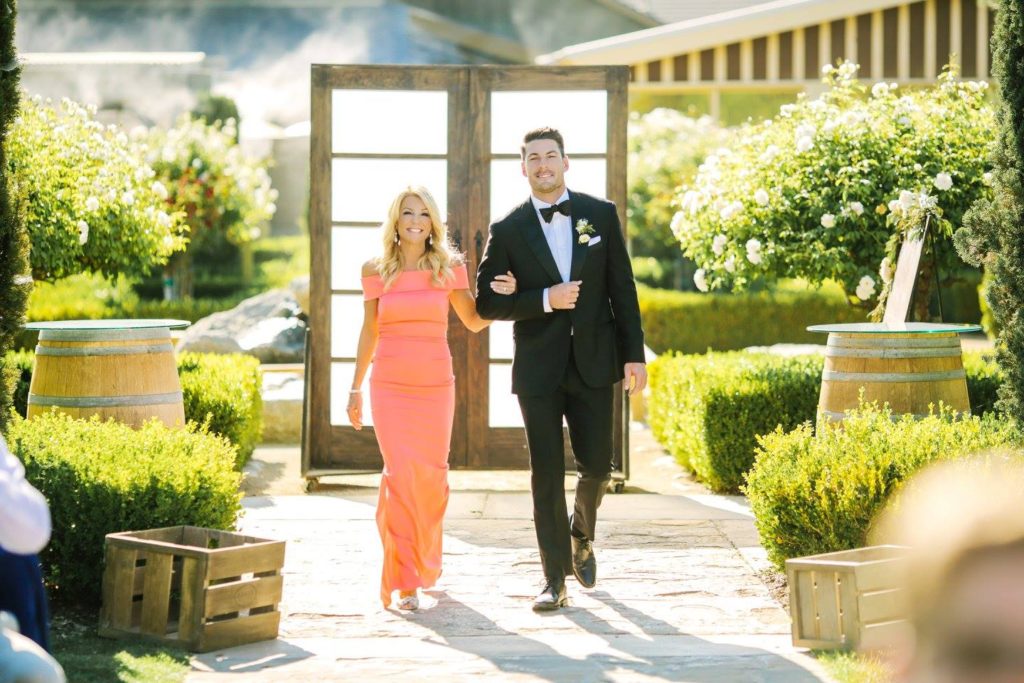 More than a Bible teacher, Donna is a self-described Bible explainer. A colorful storyteller who combines Biblical truth with real-life anecdotes, her messages not only help listeners understand God's Word, but most important, grasp how to live it out in real life.