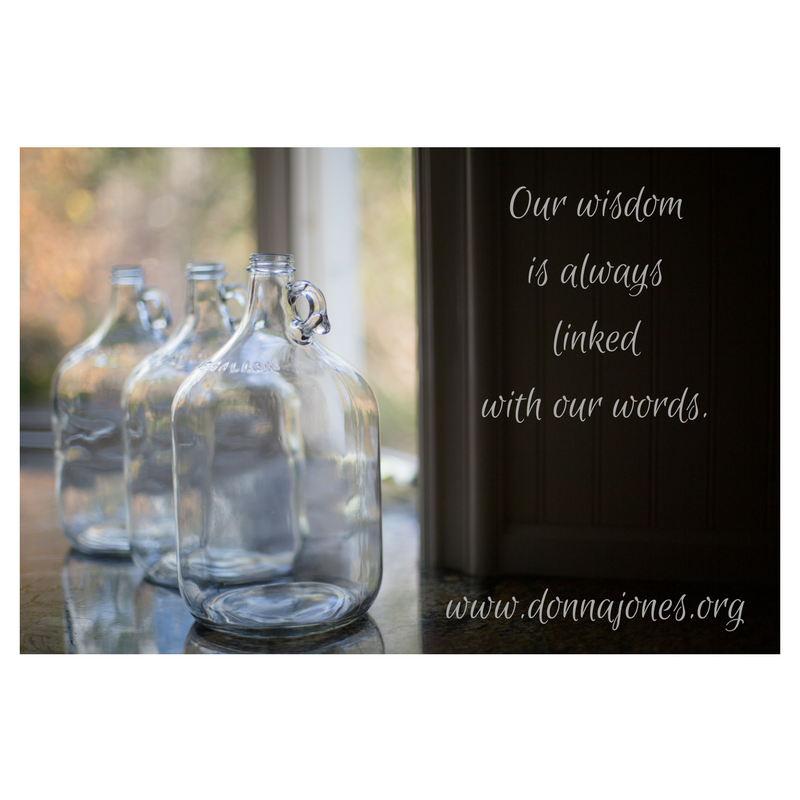 How to Respond to Difficult People (yeah, the one driving you crazy)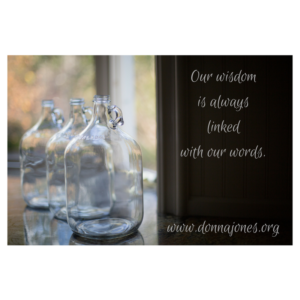 My window cleaner just left and to be honest, it was weird.
Actually he cleaned our windows three and a half weeks ago but before he left I failed to check his work. He's been cleaning our windows for years so I didn't think it was necessary.
The next morning I realized a few of our windows had smudges, streaks and spots so I called to let him know. Since it's spring he's busy. I get it. No problem.
But after nearly a month, several texts (nice ones) to remind him, and still no date on the calendar, I started to suspect he's taking advantage of the fact that we're long time clients. Plus, he already has our money. And you know how that goes…
All I really wanted was an acknowledgement and a date.
Yesterday I texted him this: "I know you are busy but my windows were not cleaned correctly. I've been patient and I feel like you might be taking advantage of my kindness."
Yeah. I know. It was a bold text. But after nearly a month I figured a bold move might be the best move.
But. Wow. I did NOT expect his reply.
I stared at my phone screen in shock. Now I'm faced with a choice. What to do next?
Say something? Say nothing? Stew in my anger and indignation? He didn't complete the job. It's been nearly a month. He's been paid. And he had the nerve to be snippy with me?
Yep. This is pretty much where my mind spins.
What should I do in a situation like this? What's the right thing to do?
What's the wise thing to do?
That's the question I ask myself before I do anything.
Believe me, the pull to respond in kind feels thick. Heavy. Real. Heck, I  could even justify doing so. Well, sort of…
Instead I pause. I think. I consider possible outcomes of my choice. I exercise self-control.
It. Isn't. Easy.
I have to make my emotions listen to my mind rather than allow my mind to listen to my emotions.
So, back to my question: What's the wise thing to do?
What's the wise thing to do in the situation you face?
Did you know the Bible links our wisdom with our words? Consider these verses:
Proverbs 12:18 There is one whose rash words are like sword thrusts, but the tongue of the wise brings healing.
Proverbs 17:27 Whoever restrains his words has knowledge, and he who has a cool spirit is a man of understanding. 
Proverbs 10:19 When words are many, transgression is not lacking, but whoever restrains his lips is wise.
And my personal favorite:
Proverbs 15:28 The heart of the righteous ponders how to answer, but the mouth of the wicked pours out evil things.
Given my particular circumstance I choose to say nothing. I make a choice not to let his crazy make me crazy.
Sometimes giving someone a piece of your mind allows them to take the peace in your mind.
Click To Tweet
Last night I received a text: "I can be at your house tomorrow afternoon".
When he arrives I greet him with a warm smile and a bright "how are you?"
"Well, I've been better" he mutters.
I do not take the bait.
He works in silence, his facial expression sour.
I remain bright and cheery. I had planned on clarifying our texts to make we had no ill feelings, but his demeanor tells me now is not the time.
"Would you like a cold water bottle?" I call from the kitchen.
"No" he mumbles from our daughter's room. The guy gives Eeyore a run for his money.
When he finishes all he says is "Well, I'm outta here". I thank him and close the door.
Then I smile.
I have clean windows. More important, though, I have a clean conscience.
Do I wish things had gone differently? Would I have preferred open, honest communication and a chance to make sure neither of us harbored resentment toward the other? Yes. A thousand times yes. I hate relational disharmony. Frankly, I'm not built for it. I'd much rather face circumstances squarely, talk them through honestly and resolve them quickly.
But he didn't really give me the option.
My attitude didn't change his. He left as disgruntled as when he arrived. He'll likely go to bed that way, too.
I wish he knew it doesn't have to be that way.
But it was never about changing his attitude; it was about choosing mine.
We all choose how we respond. The wise way isn't always the easy way but it is always the best way.
What's the wise way for you to respond to someone who's making you just a little bit crazy these days?
Whatever it is, know this: Your wisdom will always be linked with your words.
Think about it and let me know what you decide by leaving a comment, would you?
The heart of the righteous ponders how to answer
Proverbs 15:28a
For Further Thought…
As you ponder how to respond to a difficult person, consider the following: (looking back, these things helped me in my situation):
Pause. Don't respond immediately. Give yourself a minute to lead with your mind rather than your emotions.
Think. Ask "what's the wisest thing to do in this circumstance right now?"
Consider two things: 1) How do I want this to end? (what outcome would I like?) and 2) Given my desired outcome, what's the best way to get there?
Realize you have choices: Say something now. Say something later. Say nothing at all.
Choose your attitude as carefully as you choose your words.
Once you've settled on the wisest course of action, do what you know is right and do NOT let the other person hook you into their crazy.
Realize this won't be easy. It will test your self-control.That's ok…it's normal.
More than a Bible teacher, Donna is a self-described Bible explainer. A colorful storyteller who combines Biblical truth with real-life anecdotes, her messages not only help listeners understand God's Word, but most important, grasp how to live it out in real life.